Putting your best foot forward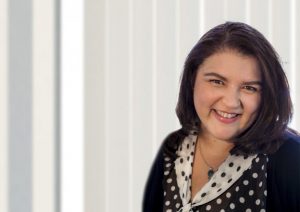 Remote / virtual consultations now available
Professor Roslyn Miller now provides consultation for patients via video or telephone
Ros Miller's philosophy is simple
Whether it is presenting at a conference or helping your next client, picking up the kids or doing the weekly shop, arguing in court or cutting hair, playing golf, tennis or running & skiing, walking down the aisle or dancing the night away.
You should feel fabulous from top to toe, with your feet supporting you in everything you do.
Ros has built her practice based on delivering a premium level of service in high-quality surroundings. She is one of the country's leading experts on 'Minimally Invasive & Keyhole' Foot and Ankle Surgery and has presented at both national and international conferences. She has featured on Sky News and the Daily Mail.
Professor Roslyn Miller is a Consultant Orthopaedic Surgeon with a practice dedicated to 'Minimally Invasive & Keyhole' Foot and Ankle Surgery. Ros provides a personalised service to help patients choose the best treatment plan for treating their condition. She works in clinics in Aberdeen, Glasgow and Harley Street, London, view clinic locations here.
Scroll down to find out about common conditions, and treatment options,
if you are not entirely sure what the problem is please get in touch.
Bunion
A bump on the side of the big toe. Can cause swelling, redness, and difficulty with shoes.
May cause pain.
Big Toe Arthritis
Wear and tear of big toe joint cartilage. May cause stiffness, pain, difficulty running,
or unable to wear heels.
Lesser toes / Forefoot
Dull or shooting pain in the ball of the foot. Morton's Neuroma. Bent, stiff, curly or hammer toes. Corns & callus.
Heal Pain
Burning, painful heel. Can be bad first thing in the morning or after prolonged standing.
Achilles Tendon Problems
The large tendon behind the ankle, attaching the calf muscle to the heel.
It can swell, be painful , stiff or rupture.
Ankle Injuries
Ankle Sprain Ankle Instability OLT's (Osteochondral Lesions of Talus)
Over 10 years of experience of treating patients with Foot and Ankle problems
Over 2000 operations performed, from bunion surgery to total ankle replacement
5 clinics — 2 in the Harley Street Medical Area, London and 3 across Scotland
Foot Health
Spring had sprung, the weather is brighter and lock-downs are lifting.
As we start to ease into seeing each other again, more and more people are embracing the great outdoors.
Tired, stiff feet that have been shut away for months are now starting to walk and run.
For some, who, for whatever reason have not been able to do much exercise over the last few months, your feet are simply not used to this increase in activity.
I am seeing more and more patients with 'Lock-down Feet' where they develop pain in the instep of the foot and inside of the ankle.
Read More »
or fill in the form below to find out more or book an appointment
Dear Miss Miller. Thank-you for giving me my life back. Miss Miller, you're the best surgeon anyone could ask for and I'm so glad you were mine.
Dear Miss Miller. Words would never be able to express the difference you have made to my life. Thank-you so much for the care you have shown me throughout my recovery.
Thank-you Dr Ros Miller. The operation was a huge success and I have had no problems with the Ankle since. Absolutely fantastic.
We work with all the major Insurance Companies as one of their Preferred Providers.
We are 'Fee Assured' to ensure you have peace of mind regarding cost.